Vancouver Pool Table (Black Ash)
SKU: PTVN8-BA
<! –– Bazaarvoice Shopify Integration Version 2.1 ––>
Features a modern blend of materials and textures, showcasing its contemporary design
A wooden batten-style base & powder-coated metal beam create a clean, organic look
Experience optimal play with one-inch, three-piece certified slate, providing a seamless ball roll
Features internal drop pockets for easy ball retrieval and K66 premier cushion rubber for precise ball rebound
Pairs perfectly with a dining conversion top for ultimate entertaining (sold separately)
The Vancouver pool table features a modern mix of materials and textures highlighting its fresh and contemporary design. A wood batten-style base with a powder-coated metal beam completes the clean, organic aesthetic. Pair this billiard table with a dining conversion top for ultimate entertaining. This pool table features white pearlized diamond rail sights, robust construction, and internal drop pockets. Available in natural ash, black ash, and two-tone finish options.
Playing surface dimensions: 88" x 44"
Product dimensions: 103"L x 59"W x 31"H

All American Heritage Billiard pool tables are guaranteed by a lifetime warranty against manufacturing defects and craftsmanship from the date of purchase of the original owner. Cloth is not included with purchase. Purchase your choice of cloth style and color separately.

Warranty does not include re-leveling of the table after a successful initial installation.

Variations in wood materials are to be expected. Organic variations in grain, color, and texture are naturally occurring properties of wood and do not qualify for a warranty claim.

Contact American Heritage Customer Service to begin a warranty claim.

• Dust the table finish with a soft, dry cloth.

• To protect the finish, do not apply abrasives or household cleaners.

• Table covers can be used to keep the pool table dust-free and protect it from other forms of accidental damage when the pool table isn't in use.

• Periodically brushing the felt on the pool table with our approved brushes helps properly maintain the quality of play. Brushes, cloth, and accessories can be purchased through your local dealer.

Accessories not included.

This pool table requires professional installation. Please reach out to an American Heritage Billiards customer service expert to locate a dealer near you who will coordinate the delivery and professional installation of your new pool table.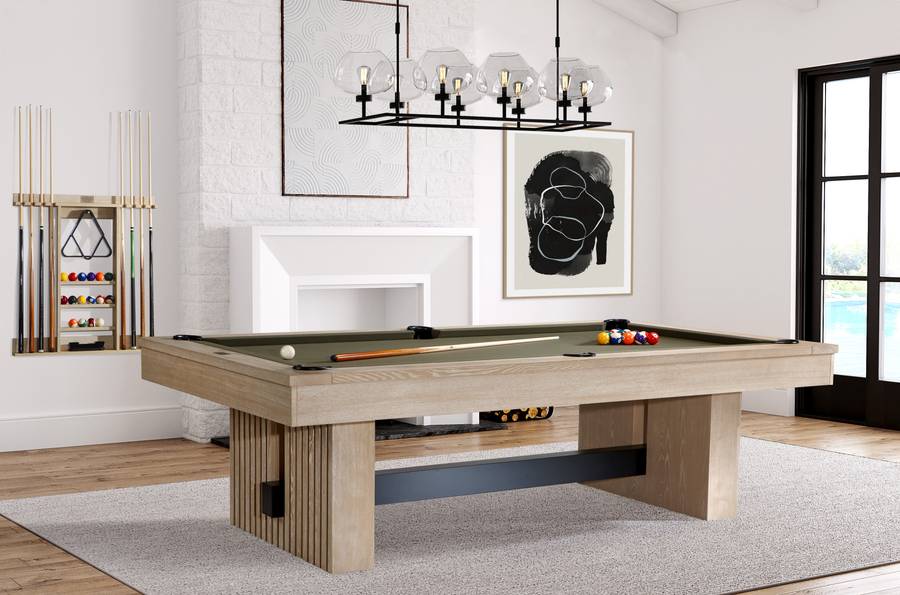 Discover the Vancouver
This contemporary table offers a modern blend of materials and textures, plus a wood batten-style base and powder-coated metal beam for a clean, organic look.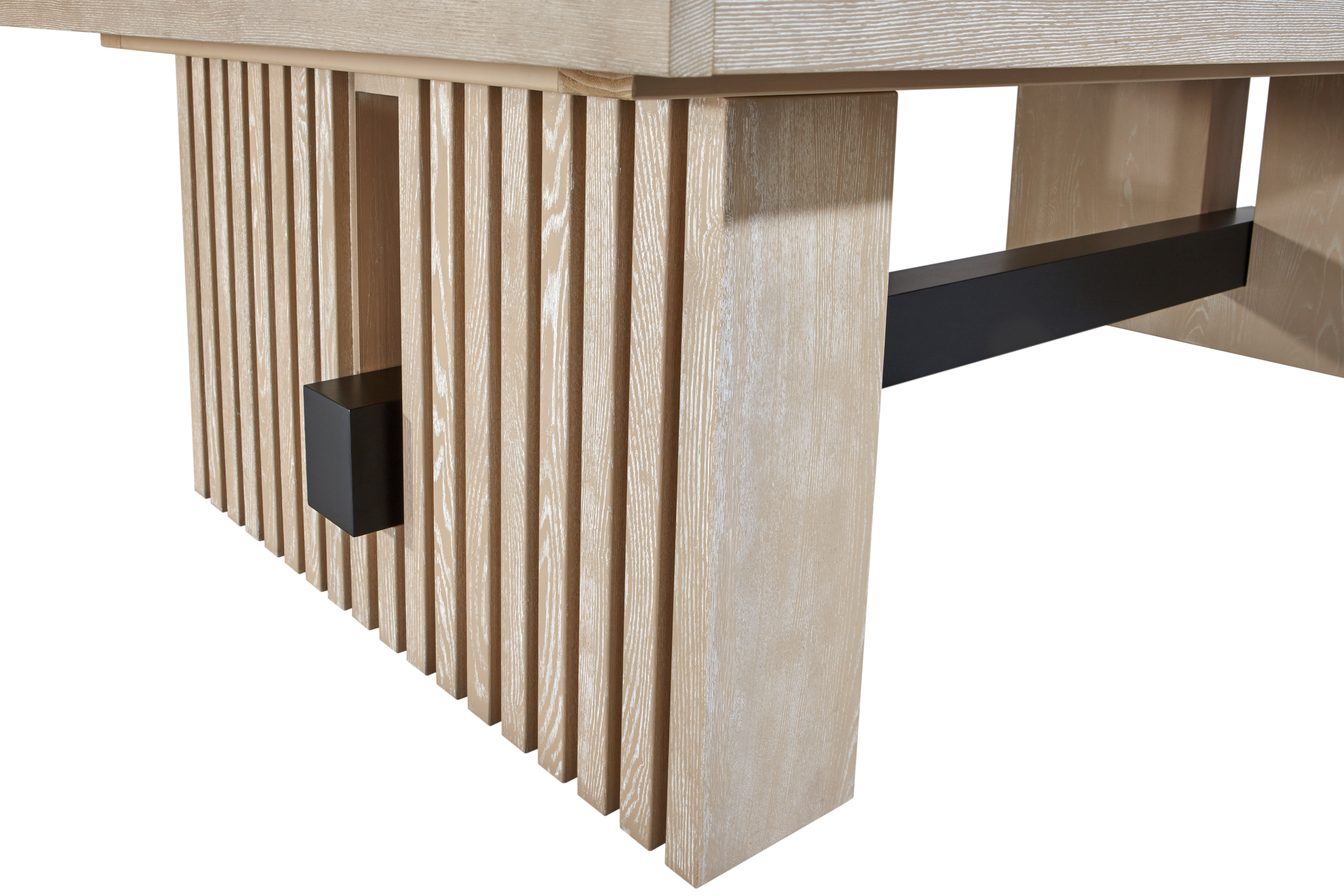 Contemporary Aesthetic
Featuring a modern wooden batten leg design, with a powder-coated metal beam resulting in a pristine, organic feel.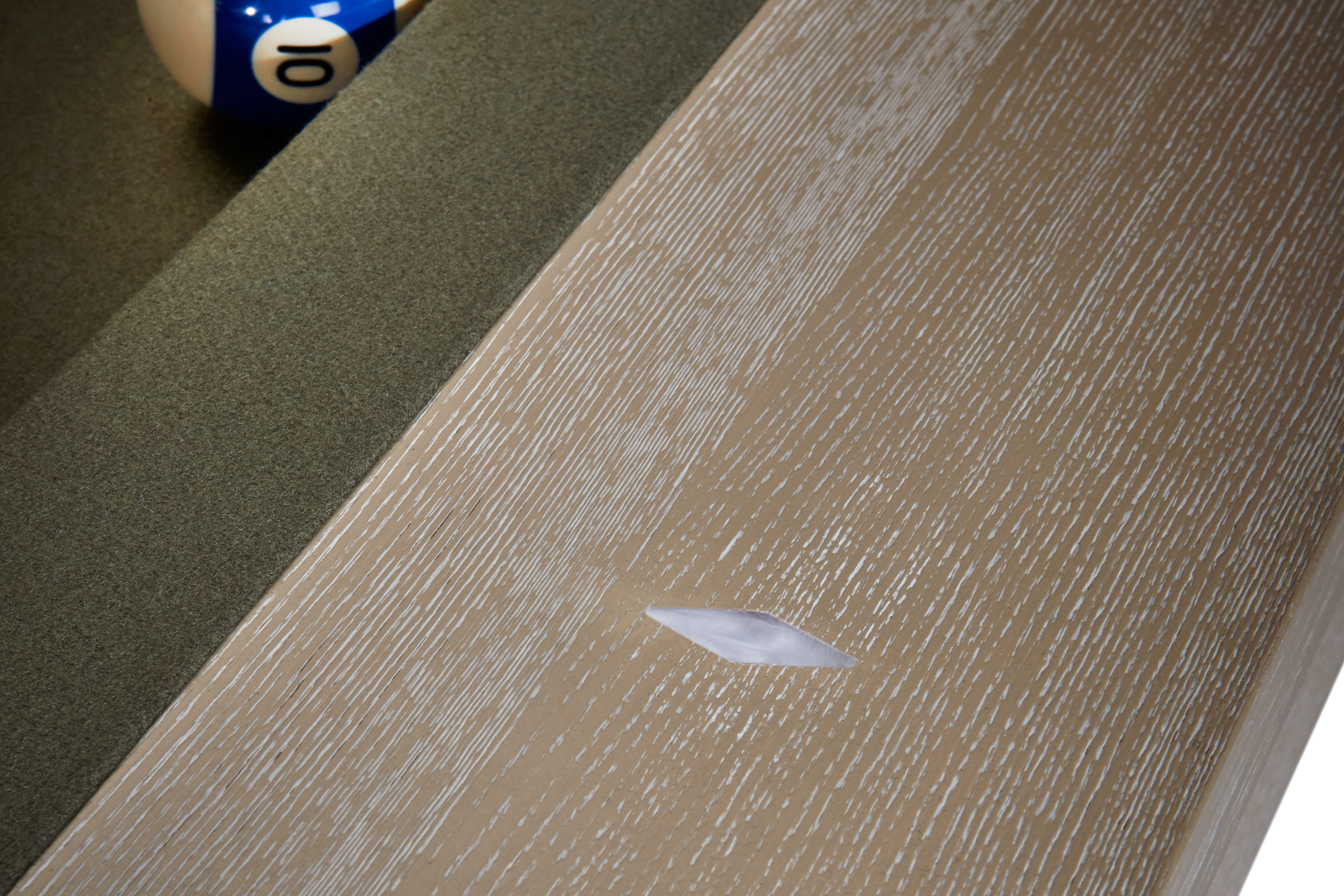 White Pearlized Diamond Rail Sights
The white pearlized diamond rail sights offer a classic and timeless aesthetic to your billiards table, while also significantly improving shot accuracy, especially during bank shots. The diamonds create invisible lines on the table, facilitating precise aiming from diamond to diamond, ensuring a consistent and skilled gameplay experience.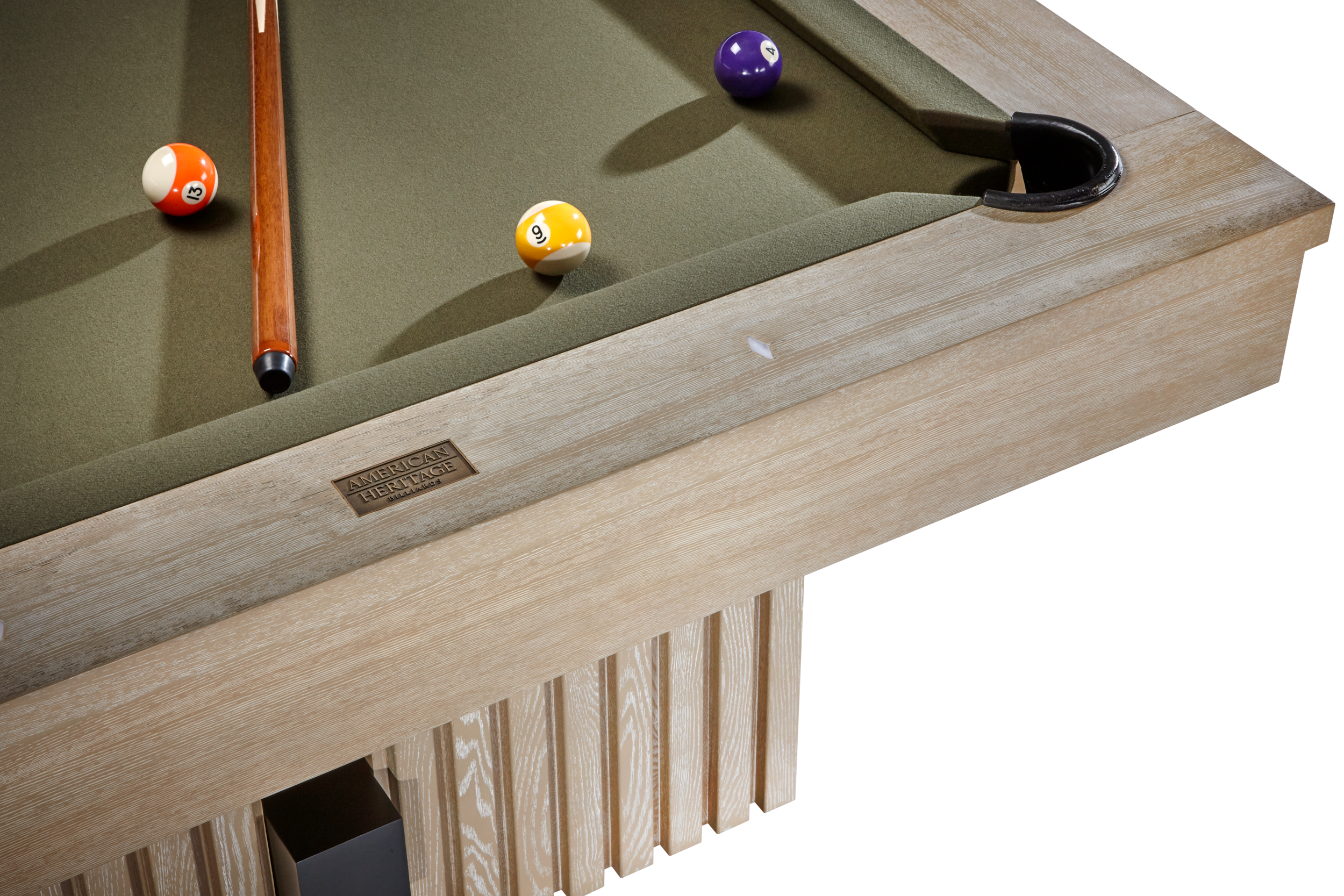 Internal Drop Pockets
Enjoy hassle-free ball retrieval with the sleek appearance of internal drop pockets.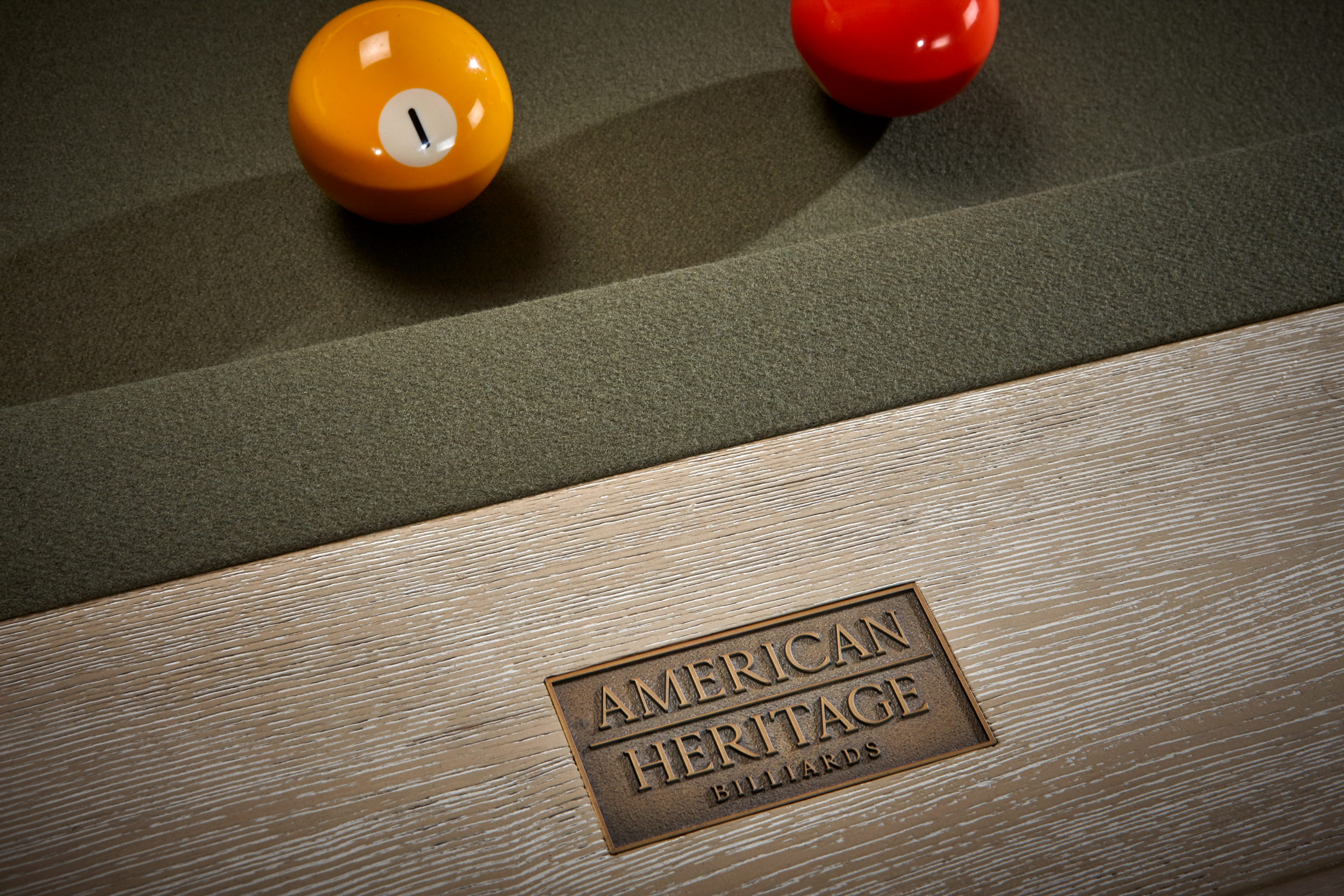 Memories to Last a Lifetime
American Heritage Billiards products feature the highest quality, coordinating game room furniture on the market designed to be enjoyed with family and friends for years to come.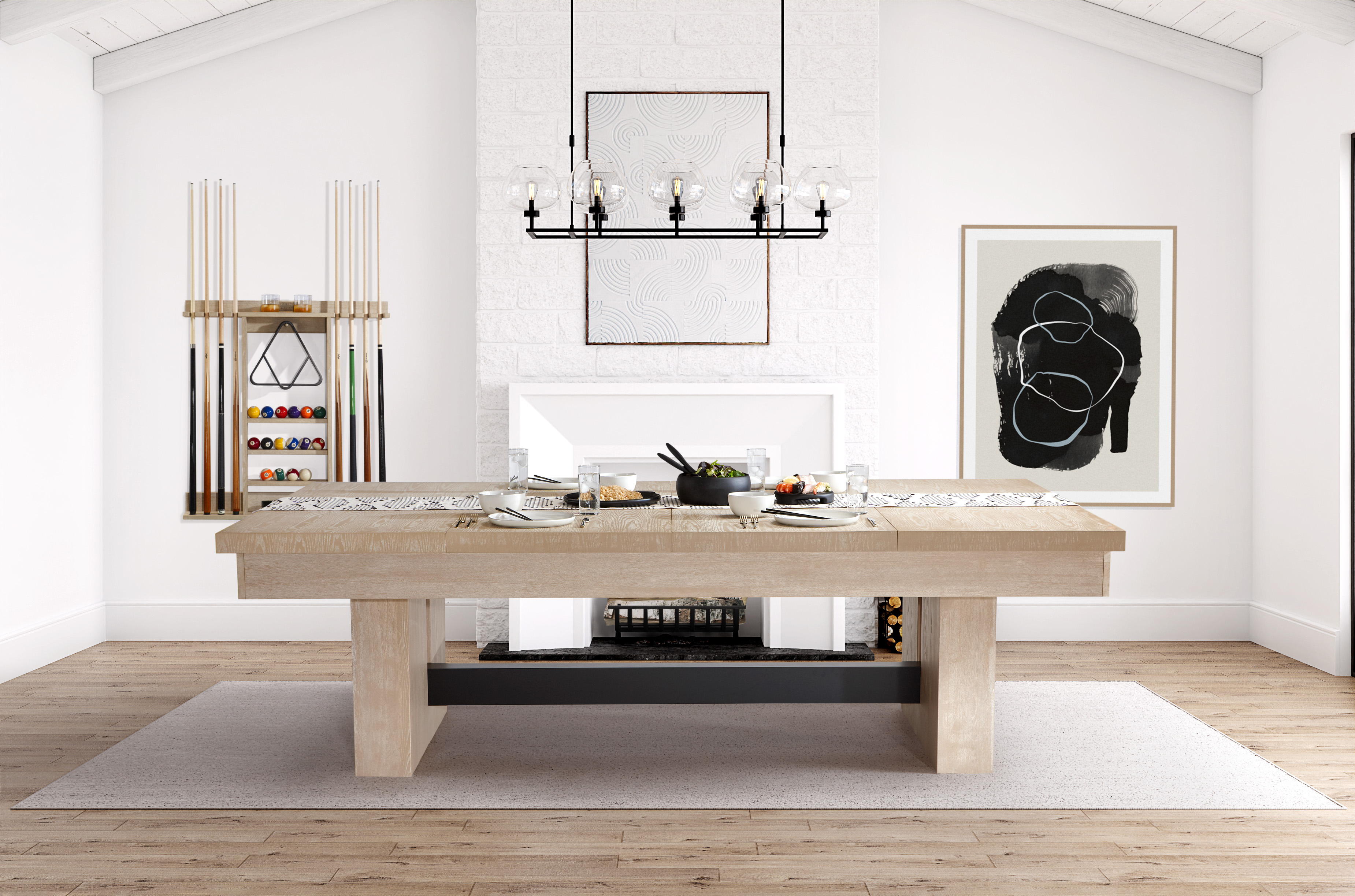 Dining with the Vancouver
The Dining Conversion Top panels attach securely to the table using pin closures, and feature protective felt to help prevent damage.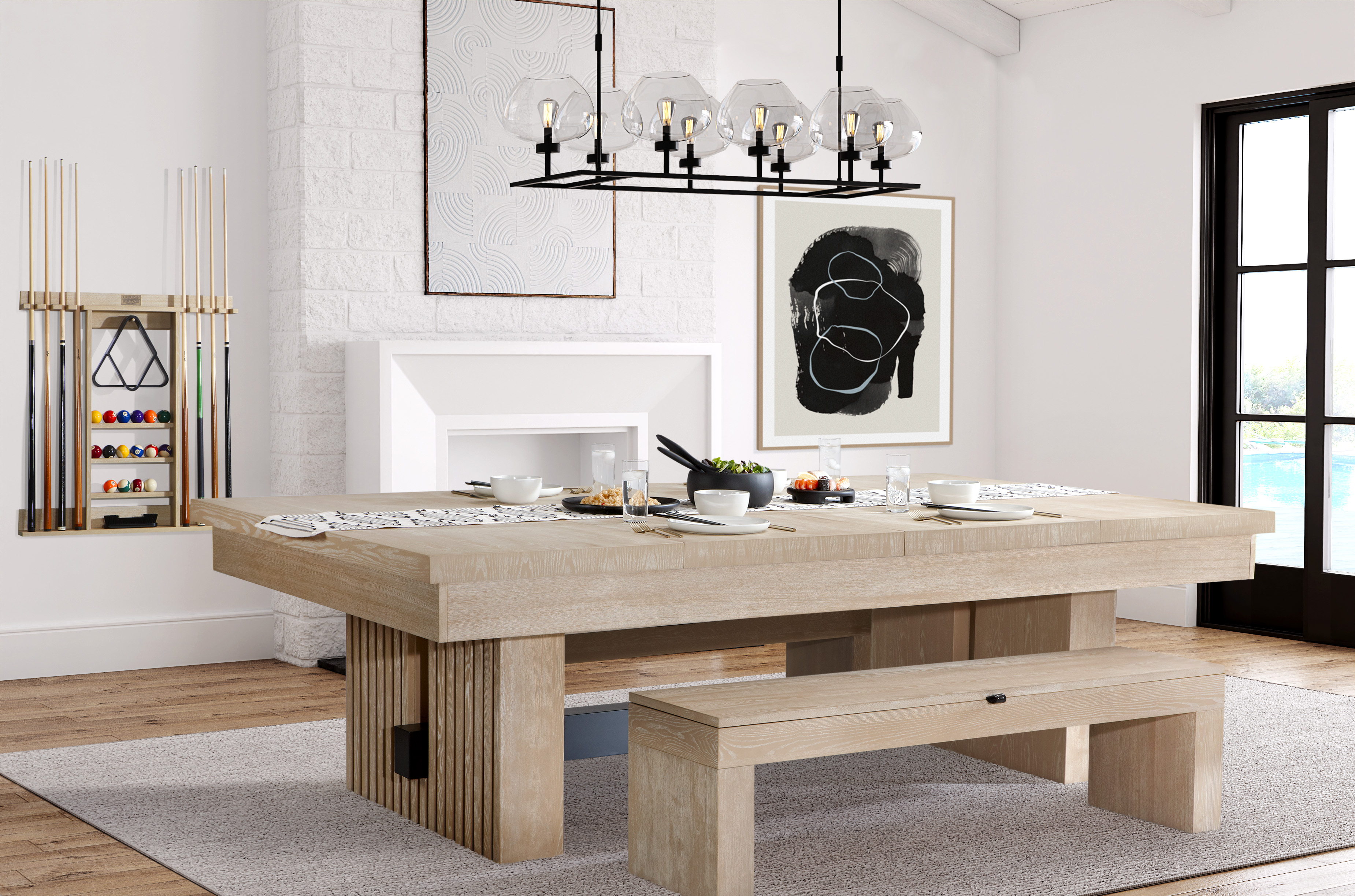 Vancouver Seating
The Dining Storage Bench feature a storage compartment holding 5 full length cues, and offer seating for up to 3 people per bench.
Explore Coordinating Items
<! –– Bazaarvoice Shopify Integration Version 2.1 ––>