Deerfield Billiard Table
SKU: PTDF8-DW
<! –– Bazaarvoice Shopify Integration Version 2.1 ––>
Sleek contemporary design with a modern, rustic aesthetic
Artisan-crafted solid wood construction built to last
Complements a range of contemporary and modern interior designs
American Heritage Signature offers high-quality, commercial-grade products that are designed, engineered, and manufactured in the U.S.A.
Discover the Deerfield, an American Heritage Signature billiard table designed, engineered, and manufactured in the U.S.A. with artisan-grade solid wood construction. Featuring a sophisticated furniture-grade style with rustic radiating bases, this exemplary build offers both a modern and contemporary appeal, perfect for your home decor. This timeless table is sure to please a crowd.
Playing surface dimensions: 88" x 44"
Product dimensions: 103"L x 59"W x 31"H

All American Heritage Billiard pool tables are guaranteed by a lifetime warranty against manufacturing defects and craftsmanship from the date of purchase of the original owner. Cloth is not included with purchase. Purchase your choice of cloth style and color separately.

Warranty does not include re-leveling of the table after a successful initial installation.

Variations in wood materials are to be expected. Organic variations in grain, color, and texture are naturally occurring properties of wood and do not qualify for a warranty claim.

Contact American Heritage Customer Service to begin a warranty claim.

• Dust the table finish with a soft, dry cloth.

• To protect the finish, do not apply abrasives or household cleaners.

• Table covers can be used to keep the pool table dust-free and protect it from other forms of accidental damage when the pool table isn't in use.

• Periodically brushing the felt on the pool table with our approved brushes helps properly maintain the quality of play. Brushes, cloth, and accessories can be purchased through your local dealer.

Accessories not included.

This pool table requires professional installation. Please reach out to an American Heritage Billiards customer service expert to locate a dealer near you who will coordinate the delivery and professional installation of your new pool table.

Embracing the American Dream
Our American Heritage Signature Line has been thoughtfully designed, handcrafted, sourced, and produced within the United States in order to be more sustainable, support local economies, and bring to life high-quality commercial furniture with a level of craftsmanship that cannot be matched.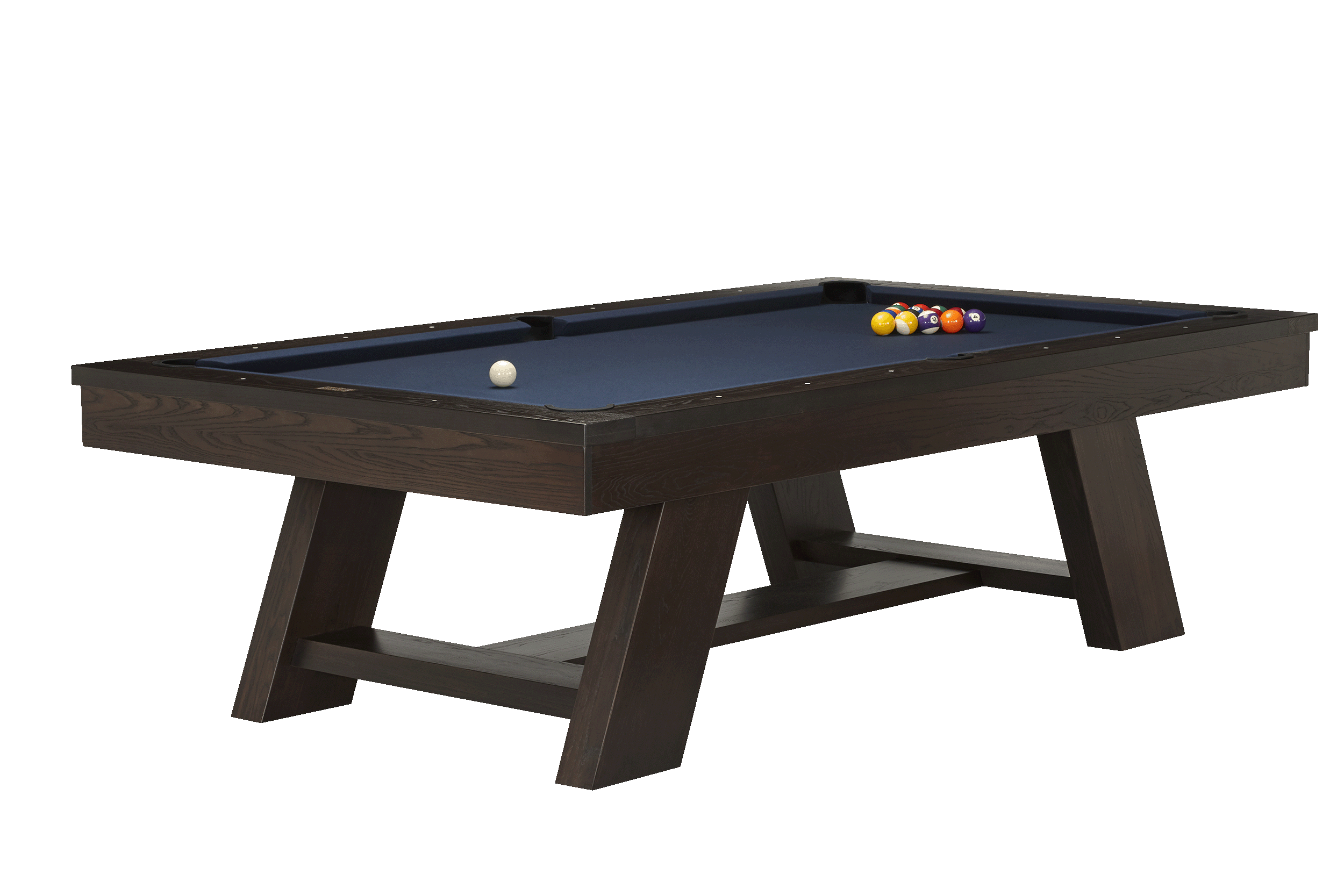 Discover the Deerfield
Elegantly crafted from solid wood, this table offers sophisticated styling with rustic accents, blending modern and timeless appeal.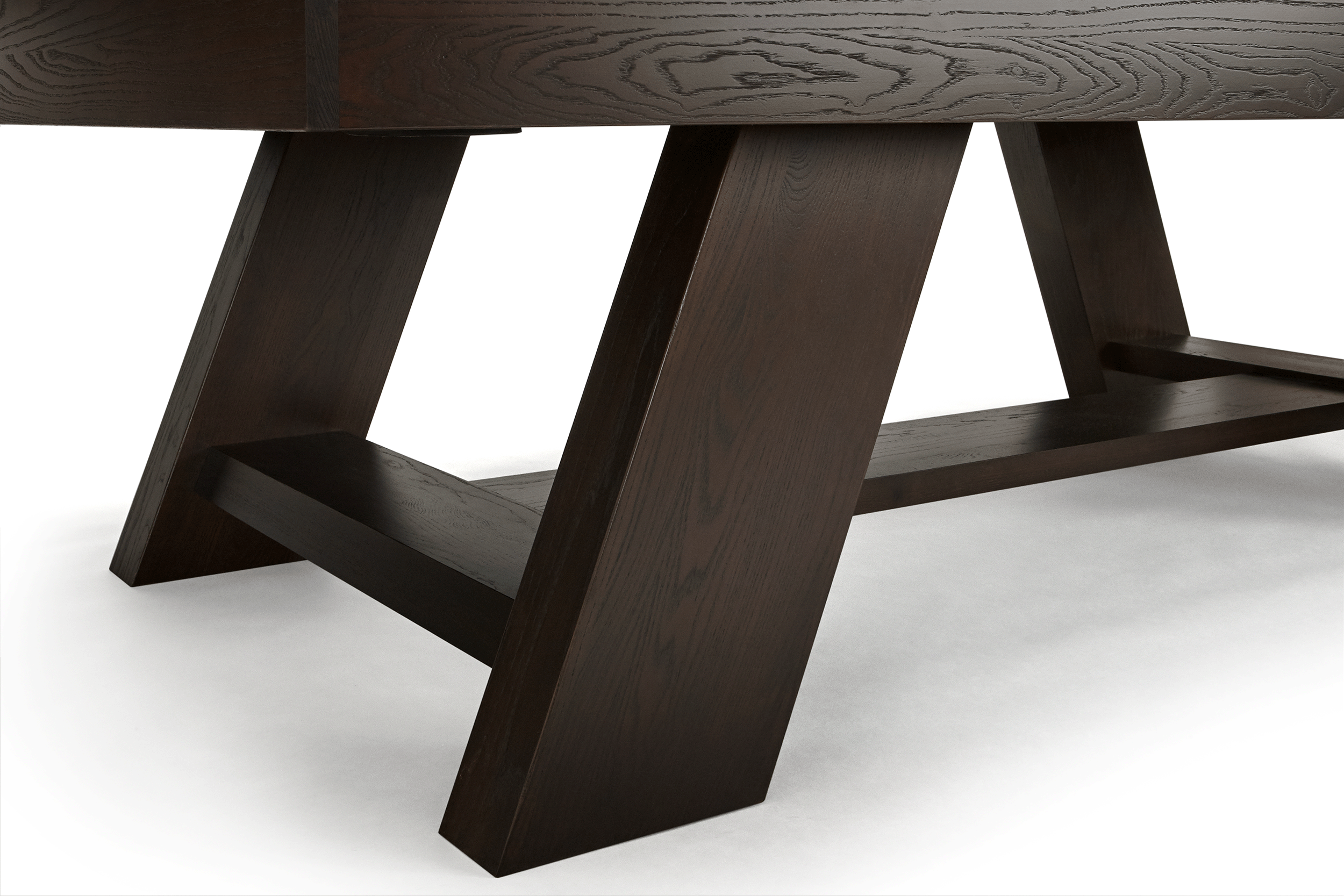 Timeless Elegance
The rustic bases exude a warmth that perfectly harmonizes with both contemporary and modern home décor.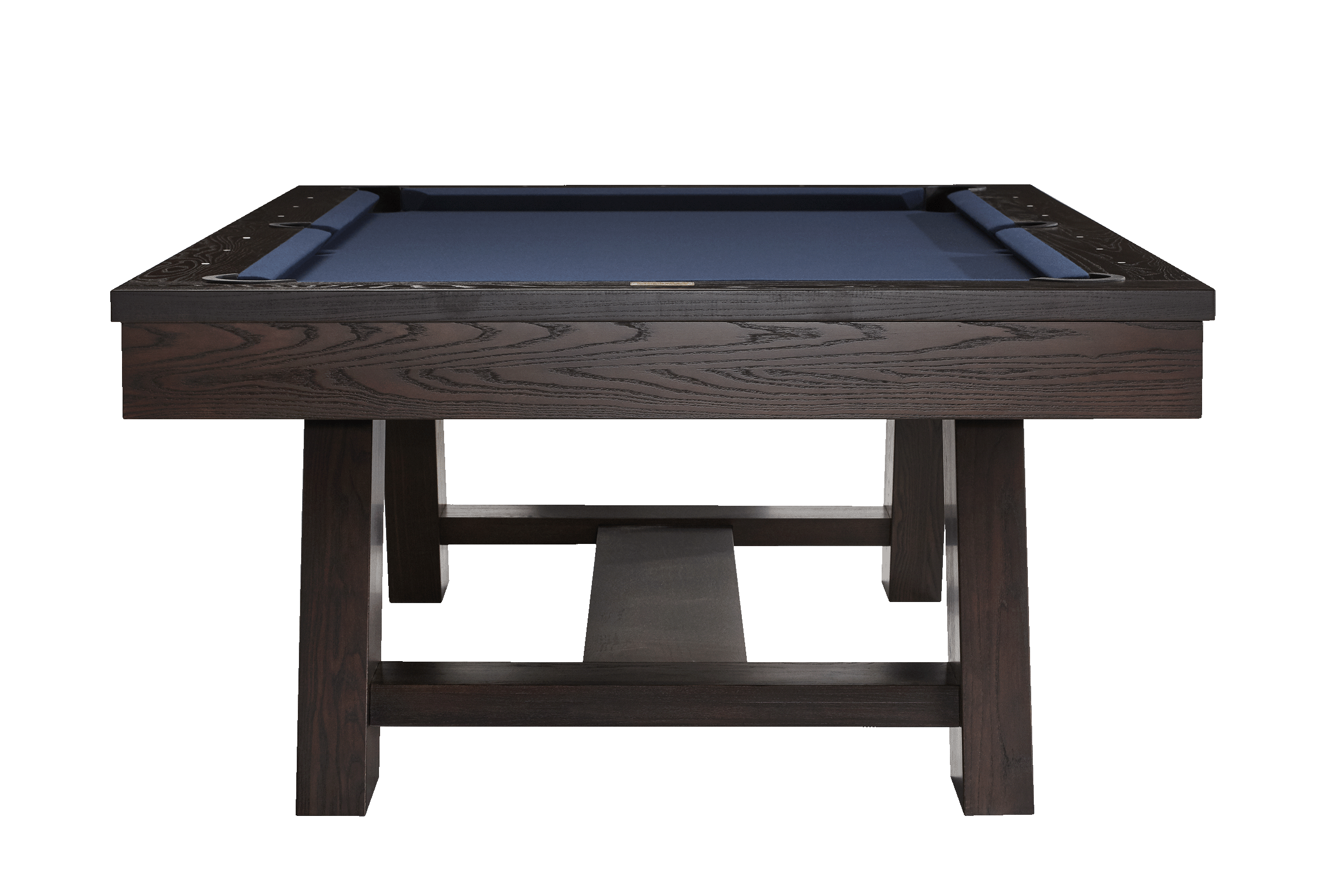 Artisanal Craftsmanship
Add timeless beauty to your game room with the Deerfield's traditional design and classic lines.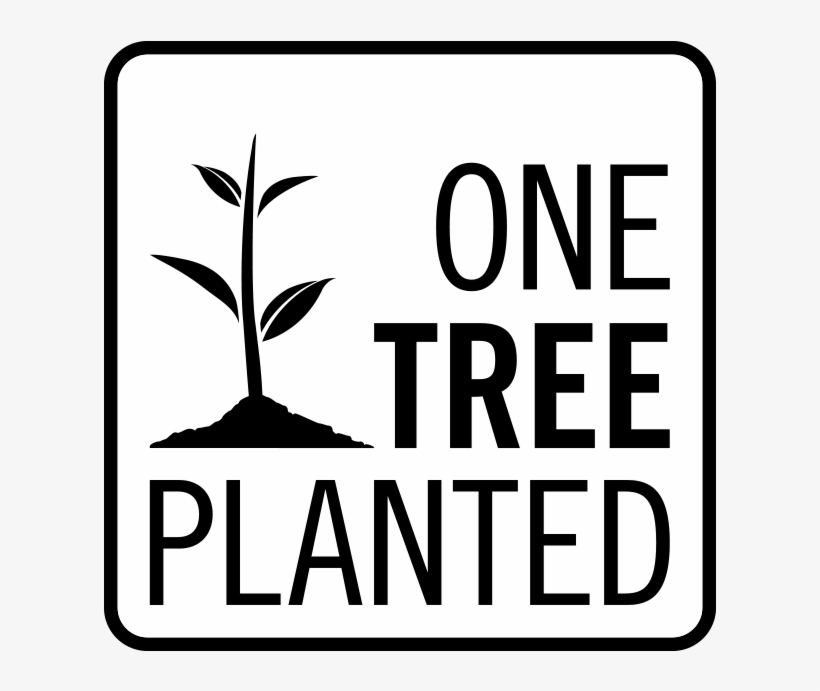 Making an Impact
We care deeply about the planet and creating a business that gives back to nature. That's why we're thrilled to share that we're partnering with One Tree Planted to plant five trees for every American Heritage Signature Line product sold.
Explore Coordinating Items
<! –– Bazaarvoice Shopify Integration Version 2.1 ––>